5 Skincare Superheroes For Your Blemish-Fighting Lineup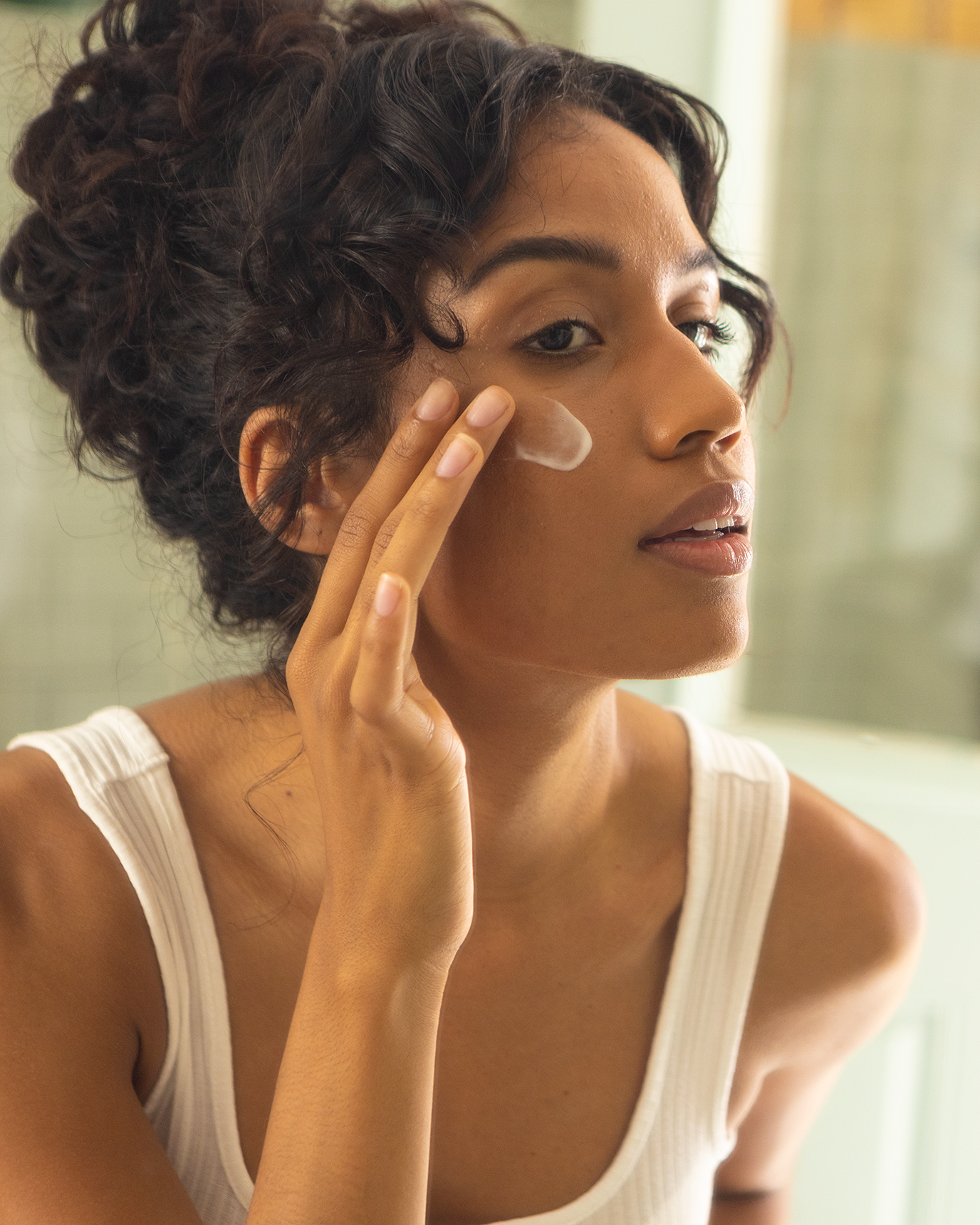 Fighting blemishes is easy with these skincare superheroes. Learn which ingredients you can trust.
Blemishes can sometimes seem like the bad guys. They appear on our faces at the most inconvenient times, overstay their welcome, and force us to rely on our most trusted resources. The good news, however, is that when these skincare superheroes combine forces, they're a powerful bunch that pack a big punch. We're sharing our favorite ingredients to add to your blemish-fighting lineup.
Beta Hydroxy Acid (BHA)
Known for its work balancing the barrier, BHA helps improve surface texture on skin. The most common BHA for skincare is salicylic acid, or its natural sources like wintergreen and willow bark. Beta Hydroxy Acids also have the added benefit of antibacterial properties.

This ingredient source is better for acne than Alpha Hydroxy Acids (AHA) due to its increased ability to penetrate pores and get down to the root of skin issues. Be gone, blemishes.
Centella Asiatica
Known for reducing redness and taking names, centella asiatica helps alleviate symptoms of breakouts, like inflammation and irritation. It also has good hydration benefits that protect skin from drying out while offering a boost of support to the skin barrier.

Research suggests that its ability to reduce scarring and balance out oil production may be its most powerful benefit of all. You can count on this ingredient source to make magic happen.
Plant-Based Retinol 
Known for its unique ability to improve surface texture, plant-based retinol helps even out dark spots on skin and prevent spots from occurring altogether. Also yielding the power to increase cell turnover, this ingredient keeps pores tidy and clean.

Plant-based retinols to look for include bakuchiol and Rock Samphire. Fighting breakouts and preventing acne is just part of the job. Power to the plants!
Niacinamide
Known as the anti-inflammatory hero, niacinamide helps relieve the pain of breakouts. This ingredient could be your best friend and sidekick if you're experiencing acne but also have hyper-sensitive or reactive skin.

Did we mention that it benefits skin by balancing oil production too? All in a day's work.
Aloe Vera
Known for its cell-turning abilities, aloe vera speeds up healing, soothes and cools skin, and provides anti-inflammatory relief. This ingredient source is mighty powerful, with several natural vitamins, enzymes, and phytosteroids.

Not only do we turn to aloe vera to provide our skin with hydration, but we also rely on it to heal us from our sunburns. A superhero ingredient indeed.

Blemishes and breakouts are all a part of life. Instead of stressing over them next time, equip your routine with this tried and true lineup.
Shop Get the All-Clear Bundle - $61