All About Aloe Vera For Skin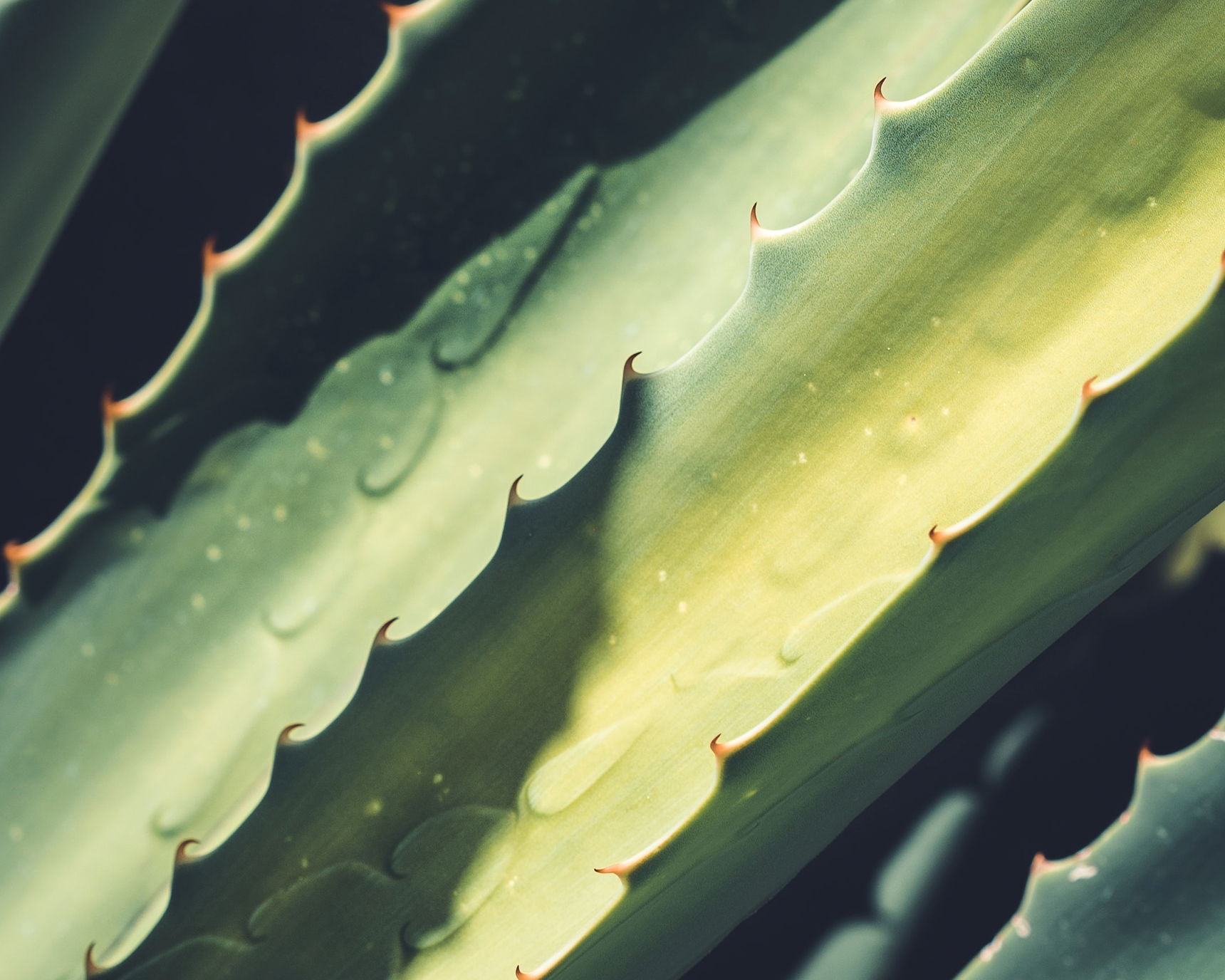 Aloe vera for skin is worth talking about. And writing about. And sharing with the world because the benefits are so sweet!
Aloe vera is a plant that has been used for centuries for its healing properties. Better known to help soothe sunburns, there are a ton of other skin loving benefits when using aloe vera for skin. This beautiful botanical has a rich history and contains nearly 75 active properties. And needless to say, we're obsessed. We're taking a deeper look at one of the most loved ingredients in our world.
The Vitamins
Do vitamins get you excited too? The vitamin profile in aloe vera is beyond impressive and one of the reasons we rave about the ingredient so much. Vitamin A, C, E, B12, and B9 (folic acid) are among some of the power players in aloe vera. Here's a quick refresher on why these vitamins are so beneficial on skin:
• Vitamin A: Speeds up healing, increases cell turnover, and has age-supporting benefits
• Vitamin C: Brightens and lightens hyperpigmentation
• Vitamin E: Moisturizes, supports the skin barrier, and serves as an antioxidant
• Vitamin B12: Reduces inflammation and dryness, and benefits acne prone skin, as well as conditions like eczema and psoriasis
• Vitamin B9: Maintains skin barrier, improves moisture retention, and has age-supporting benefits
Long story short, you want all of this goodness in your skincare products. Aloe vera for skin is unmatched.
The Enzymes
Aloe vera contains eight enzymes that all contribute to healthier-looking (and feeling) skin. The enzymes include:
•  Aliiase
•  Alkaline phosphatase
•  Amylase
•  Bradykinase
•  Carboxypeptidase
•  Catalase
•  Cellulase
•  Lipase
•  Peroxidase
In simple terms, these enzymes work to remove the dead skin cells from the uppermost layer of the skin. Bradykinase, in particular, reduces excessive inflammation in skin to combat puffiness.
The Phytosteroids
The fatty acids in aloe vera are plant steroids that work together to take action against inflammation. Those steroids include:
•  Cholesterol
•  Campesterol
•  Β-sisosterol
•  Lupeol

Lupeol aids in providing antiseptic relief to skin, which explains why we reach and run for aloe vera every time our skin burns from being out in the sun. And that's our cue to remind you to wear SPF. This also means deep relief of other irritations like breakouts.
The IT Product
We love aloe vera for skin so much that we put it in one of our products! Our Clear Slate Serum contains 20% of aloe, making it hydrating, soothing, and healing for acne-prone skin. It's a real treat.