Here's Your Guide to Removing Halloween Makeup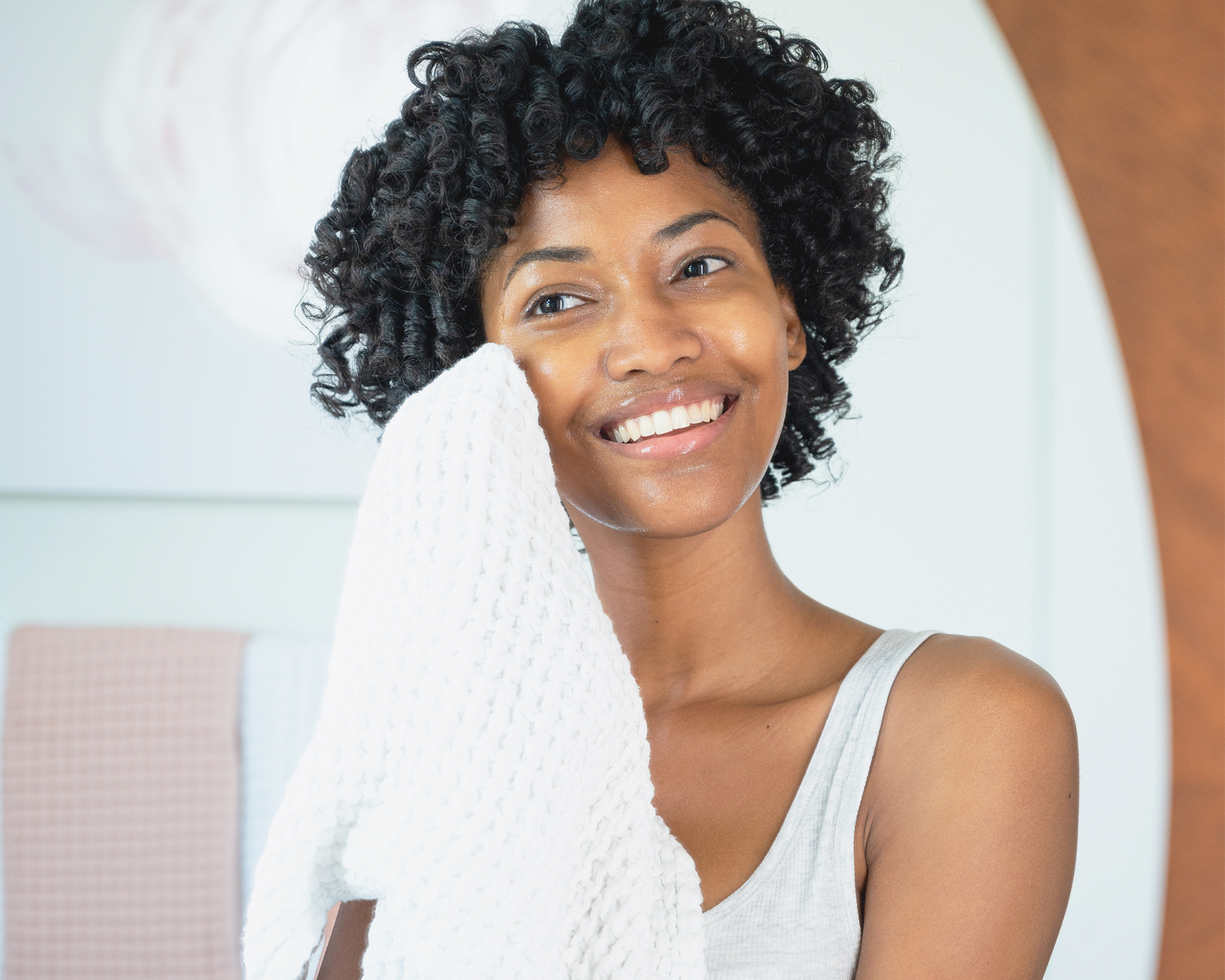 If you're staring at yourself in the mirror with a full face of Halloween makeup, don't panic! We're sharing exactly how to remove Halloween makeup with ease and without harming your skin.
It's spooky season! This time of year is always highly anticipated as people continuously blow our minds with creative costumes and extravagant makeup. It's truly amazing how costume makeup can completely transform someone into looking like their favorite fictional character. The talent just keeps getting better and better with resources like TikTok and YouTube inspiring looks year after year. The only downside after a mic-drop makeup moment is taking the mask off.

We're sharing the steps for how to remove Halloween makeup before you're stuck looking like a skeleton.
Step 1: Embellishments are First to Go
The first step should be to remove the details on your face that weren't on there from the start. This consists of false eyelashes, rhinestones, or anything else you've glued on. In doing so, your makeup remover should be able to easily glide onto skin without the roadblocks. If you used a strong glue that's holding onto embellishments for dear life, you may need to soften the glue to ease them off. Try dipping a Q-tip in coconut oil or soaking a cotton round with makeup remover to soak over each spot. Slow and steady for the most effective embellishment elimination.
Step 2: Definitely do a Double Cleanse
Heavy makeup can be tough stuff to remove. One cleanse definitely won't do the trick. Wash your face with an oil-based cleanser to remove makeup and impurities. Then, follow it up with a daily gentle cleanser, like our Hydraglow Hyaluronic Acid + AHA Gel Cleanser, to dive deeper into your pores. It may take some time to get back to a fresh face, but at least your morning wake-up call will be a little less scary! 
Step 3: Micellar Water Will be Your Bestie
Our best-kept secret when sharing how to remove Halloween makeup is micellar water. Follow up your cleanser with micellar water on a couple of cotton rounds. Wipe all over your face to get any last bits of remaining makeup. Micellar water is safe to use on your eyes to remove the several coats of mascara you may have layered on. Double-check around your hairline, neck, and ears to ensure you don't get any leftovers on your pillow.
Step 4: Don't Forget the Finishing Touches
Do you feel like you're finally looking like yourself again? We love to hear it! Your skin definitely took a toll, but we'd say it was worth it. Because of all the various products and perhaps some questionable ingredients used on your skin, you'll need to smother it in extra special love. Treat your skin with Clear Slate Bakuchiol + Aloe Clearing Serum and Relief & Repair Oat + Niacinamide Moisturizer to thank it for its service. Otherwise, you may find a couple of extra main characters on your face the next morning that weren't invited to the party.

Know someone else who's going above and beyond this year for Halloween? First, tell them to tag us in a pic (@lumaandleaf) and then go ahead and send them this guide in advance for how to remove Halloween makeup. It may save them from waking up with the scaries.