Skincare Certifications: Why we Chose PETA & Leaping Bunny to Set the Standard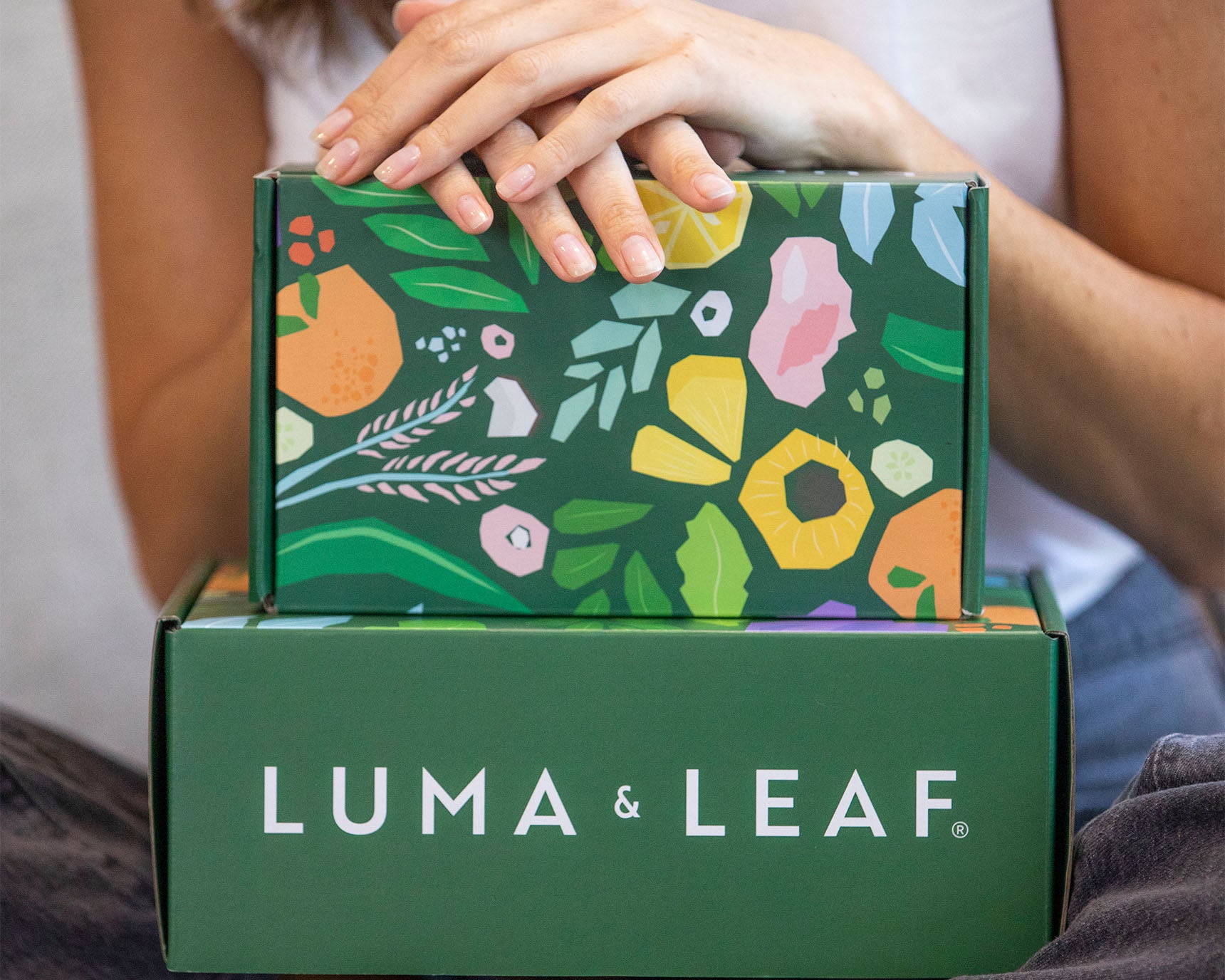 At Luma & Leaf, we wholeheartedly believe the products we use should be kind to our skin and the planet. We want to instill confidence in our consumers and community that we actually mean what we say. 
That's why we place a great deal of importance on skincare certifications and choose the ones that specifically aligned with our Guiding Lights. Our definition of clean includes wholesome, honest ingredients and practices. So, we knew the Leaping Bunny and PETA certifications were a must before putting our name on our products. Here's a little more about why these skincare certifications are so important to our brand.
All About PETA
PETA is an organization that declares "Animals are not ours to experiment on, eat, wear, use for entertainment, or abuse in any other way." We love to see it. In order to become PETA certified, CEOs have to sign PETA's statement of assurance. This guarantees that the company, nor their suppliers, conduct or promote tests on animals now or in the future.

Better yet, PETA's 'Global Beauty Without Bunnies' program helps pair skincare lovers and shoppers with companies and brands that align with their cruelty-free mission. To earn a spot on this highly respected list, companies must be certified by PETA under one of these two designations:
Global animal test-free and vegan (we've secured this one already!)
Global animal test-free
The global animal test-free and vegan certification ensures the entire line of products has not been derived from any animal product nor is it tested on animals. The global animal test-free certification requires that products are not tested on animals and that they are, in fact, cruelty-free.
Click here to learn more about PETA and why we're radiating in pride to be a bearer of their logo.
All About the Leaping Bunny
Animal testing is an absolute no from us. And we mean that in every way, shape, and form. Under most testing bans that are not Leaping Bunny approved, there are loopholes that still allow cosmetic companies to test on animals during certain stages of product development. We can assure you that we are not one of those companies.

Being Leaping Bunny certified means our products are cruelty-free in all stages of development. This prestigious program is recognized in the U.S., U.K., Canada, and the EU. We had to comply with rigorous requirements that go beyond current laws in order to earn the certification. And this is something we promise to withhold and renew on an annual basis. It's beyond important to us to show our consumers that there can (and should) be an ethical way of producing products.

If you're feeling inspired to ditch brands that don't comply with the same standards, we have a cheat sheet for you to use during your spring cleaning. The Leaping Bunny Compassionate Shopping Guide lists all the brands with cruelty-free products. Peep our name! You can sleep well at night knowing no animals were harmed in the making of your Luma & Leaf glow.

Click here to learn more about the Leaping Bunny difference.
As a new business, skincare certifications were always at the forefront of our mission. Why come out with a skincare line if it wasn't going to be world-changing? We feel so good about the products we've put out into the universe and can only hope you all feel just as good wearing them.