This is How Long it Takes to Really Notice a Difference in your Skin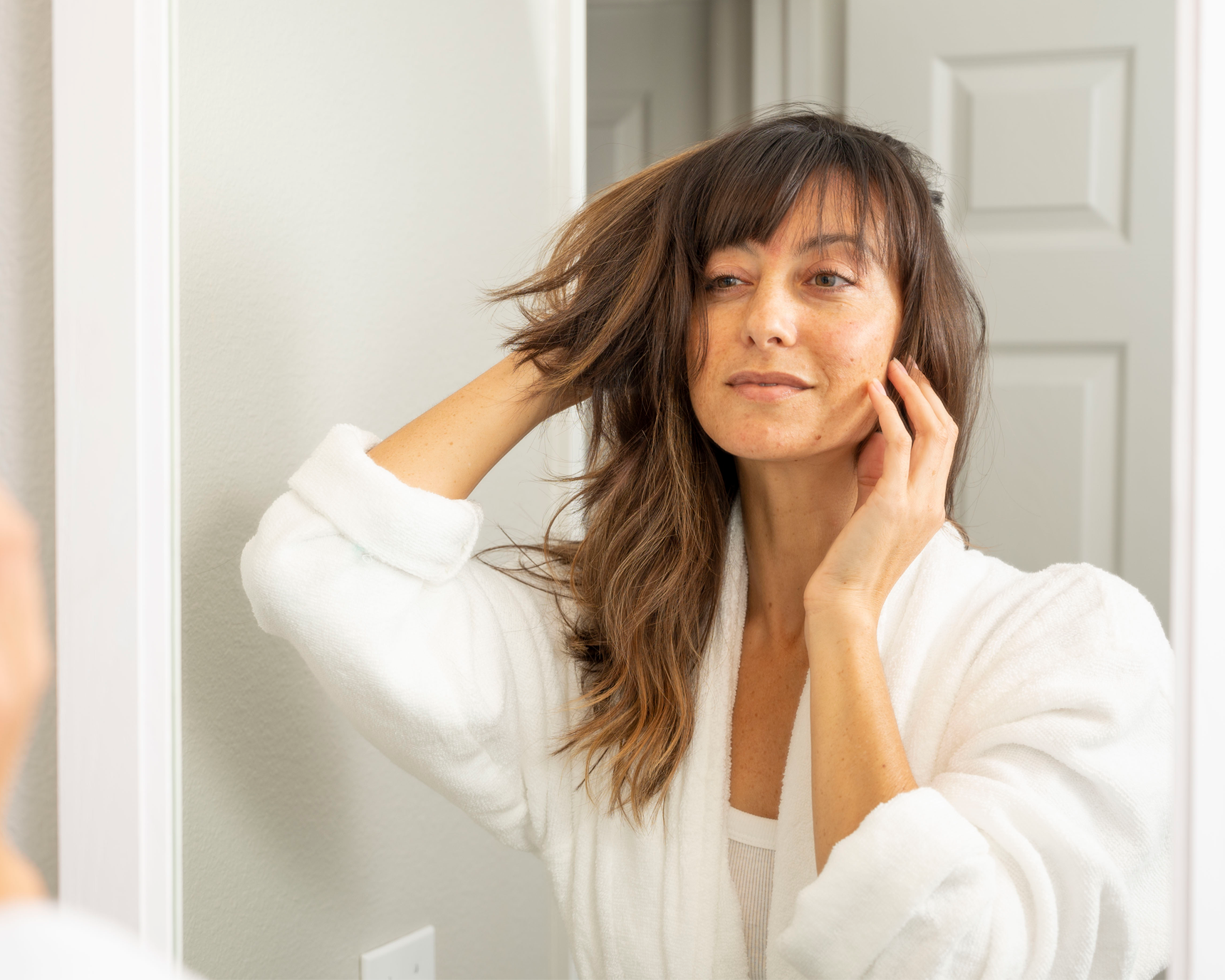 Have you ever bought a fancy skincare product you were super excited about only to get it home, try it out, and wonder if it's even working?
Us too, friend, us too.

Here's the thing. When it comes to our skin health, we shouldn't look for a quick fix. If it's a concealer, bronzer or foundation you need, then sure, those products are designed to mask what's happening on the surface of your skin. But, the real beauty is feeling confident in your skin even when the makeup or color corrector comes off.

When choosing a skincare routine, we need a process that's going to be sustainable and maintainable. We want effective, lasting nourishment for our skin that keeps it healthy and glowing. We want change that lasts long after the product has been washed away - and that real, from-the-inside-out kind of change doesn't happen overnight.
Start with the Necessary Steps Toward a Better, Brighter Complexion
First, you should know that it takes about 28 days for skin cell turnover to occur. This means that old skin cells are replaced with new ones about every month or so. Luckily, there are active ingredients, like hyaluronic acid and vitamin C, that help expedite this process for your skin. Incorporating quality products can really help you see a difference when embarking upon a new skincare routine.

The time until you see positive results can also vary with the concern you're addressing and the product you're using. Renewed skin takes patience, and that's just a mirror quote you might have to remind yourself of along the way.

Here's a quick rundown:

Cleanser: If you've experienced dryness, dullness, or acne because you've been using the wrong cleanser or (have skipped a wash or two), you should see encouraging results from using a cleanser suited for your skin type in about a month. Investing in a good cleanser will help set your skin up for the rest of the routine.
Serums: Since serums pack your skin with nutrients to make and keep healthier skin cells, it takes quite a bit of time to see results. Give these active ingredients six to eight weeks of consistent use before making a decision about its effectiveness. Good things take time.
Moisturizer: You'll be able to see immediate results from your moisturizer due to its ability to hydrate at the surface level. Apply moisturizer, feel refreshed. Plus, you'll continue to see improvements over the next four to six weeks of consistent use. It's amazing what a little hydration can do for your glow.
Acne treatments: There tends to be a lot of variation here, depending on which treatment you're using and the severity of your acne. As a general rule of thumb, it takes three to four weeks for an acne routine to show results. Some over-the-counter treatments won't show their full benefit until twelve weeks of use. Patience and persistence pays off, so give it time before you give up on it.
Dark spot treatments: These products tend to show progress relatively quickly. You should start to see visible results after a week or two of consistent use.

Anti-aging treatments: Anti-aging regimens can begin to show progress within four to six weeks, but can take up to 10 weeks to show effectiveness. 
With any skincare routine, it's important to use the product as directed and use it consistently for maximum results. You may also want to steal this idea from your dermatologist: Take a before picture and an after picture of your skin to compare results. This way, you have undeniable evidence to show the changes your skin has undergone. And of course, have patience. Any valuable change takes time and commitment, so hang in there! Sticking to a goal has never looked so good.