Switching Up Your Routine For The Best Cold Weather Skincare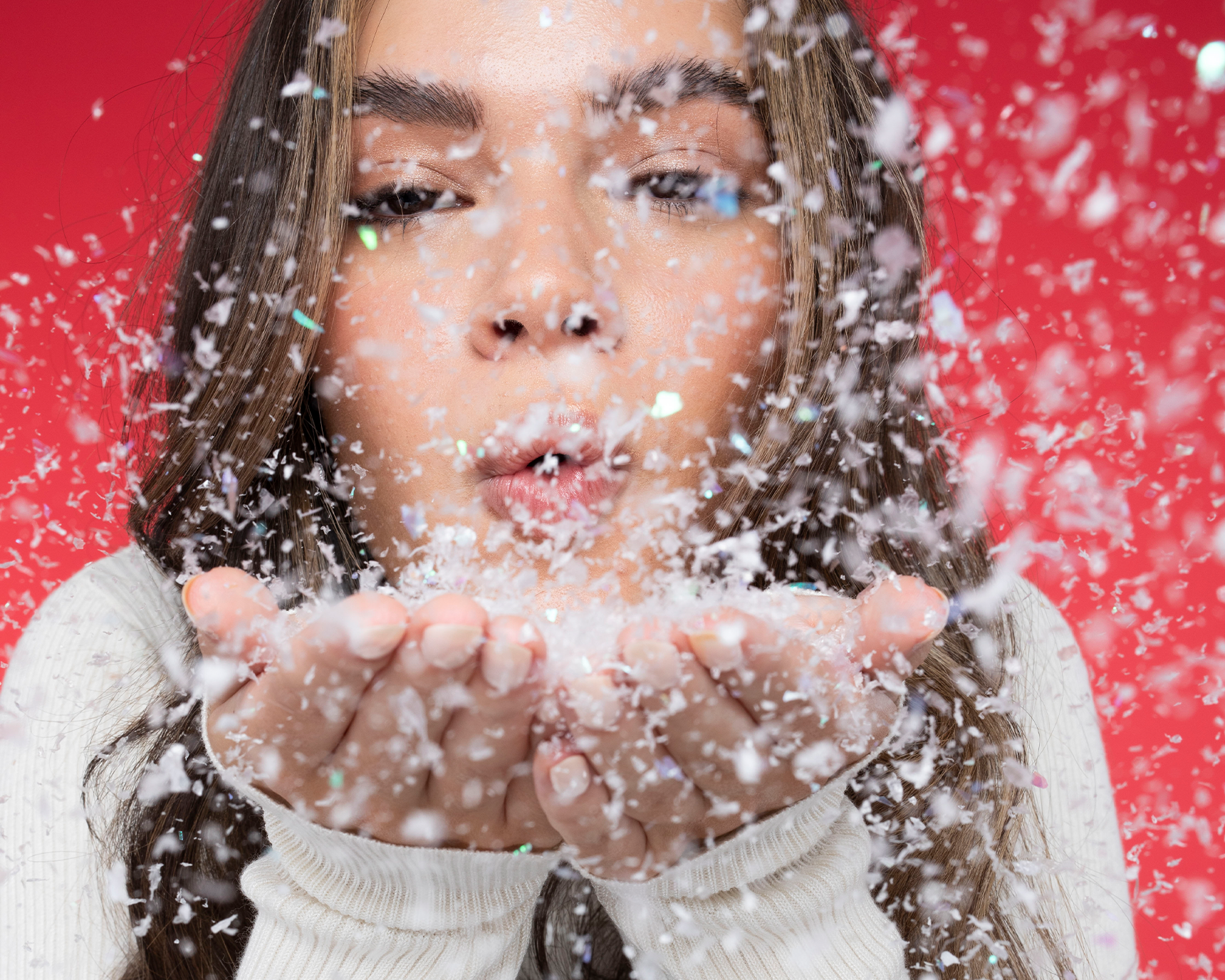 Did someone say... sweater weather?! It's the best time of year when the air gets a little bit crisper and you'll use any excuse for a hot, seasonal beverage. You've probably noticed your skin starts to behave differently around this time too.
Just as cold weather strips the air of its humidity, it also strips our skin of its moisture. This is when it's so important to show up for your skin and make the necessary tweaks to your routine to keep your complexion looking glowy and gleaming. We're sharing some simple tips on how to master the best cold weather skincare routine. 
Hydration, Hydration, Hydration
Cold, windy weather calls for hot, steamy showers - both of which naturally dry out your skin. Once the temperature starts to fall, your main focus should shift to preserving the moisture in your skin (and lips!) in order to prevent flaking and inflammation. This is when your hydration senses should kick in.  
You can combat dry skin by incorporating a richer moisturizer or facial oil. Depending on your skin type, one moisturizer may not be enough. And that's OK! Try layering a hydrating hyaluronic acid serum as your base layer and then apply a moisturizer on top. It may take a little experimenting to figure out what your skin is craving, but it'll be totally worth the wait when you find that cozy combination you can use for seasons to come. 
Mask Up 
And we're not talking about the kind of masks that invented the term 'maskne.' After a long-winded day, your skin could use some TLC and face masks are the perfect cherry on top. Masks are ideal for getting in some cold weather pampering while soaking your skin with nourishment. 
Find a cream-based or gel face mask to prevent dehydrated and tired skin while you're traveling for the holidays. We also recommend keeping an overnight lip mask by your side at all times to repair chapped, cracked lips. Trust us on this one, you'll probably fall in love and want to use this baby year-round. 
SPF Is Still a Must 
Just because you don't see the sun as much during the colder months doesn't mean it isn't beaming. The UV rays are still very much there, so sunscreen is still very much a requirement. 
The best cold weather skincare routines involve an SPF 30 at the very least. Apply a thin layer on your face and neck 30 minutes before you go outside, and reapply throughout the day. Your future self (and dermatologist) will praise you for it! 
Cozy from Head to Toe
While your face definitely needs some extra attention during the cold weather, don't forget to show your body some love too! Every time we wash our hands or take a shower, the water evaporates and naturally dehydrates our skin. This leaves our body practically begging us for moisturizer to bring it back to life. 
If you've never been someone to use body lotion, there has never been a better time to start. Be sure to tackle your legs, arms, elbows, and hands for the best overall results. Implementing this into your daily routine will help reduce wrinkles from forming in the long run. Need we say more?!
The seasons are always shifting, which means your skincare routine should too. Follow these tips for the best cold weather skincare habits to keep your complexion looking cozy, despite how frosty it may feel.