Spotlight: The Magic Behind the Centella Asiatica Ingredient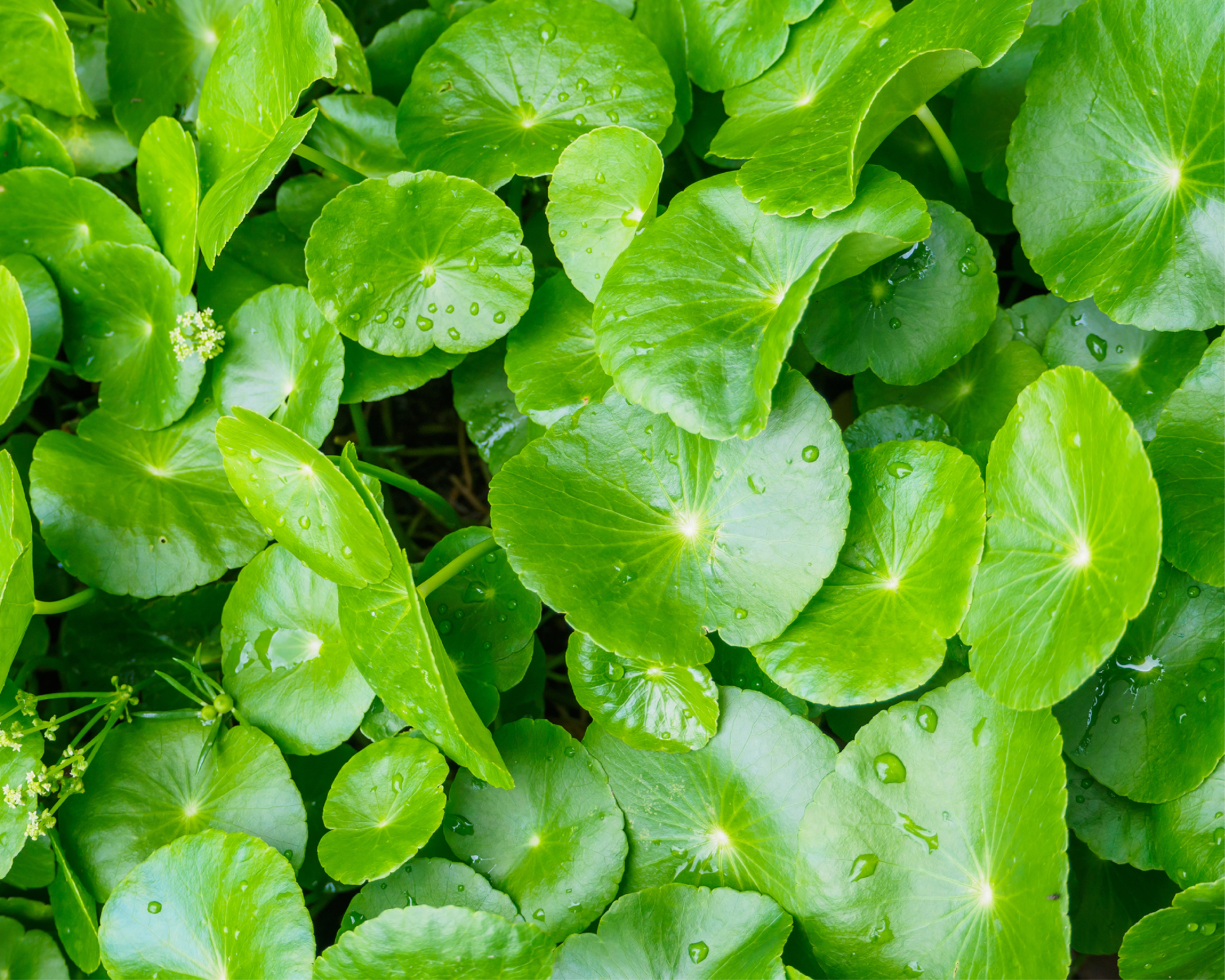 Hard-to-pronounce words don't always mean hard-to-understand benefits. Centella asiatica does it all from heal to rejuvenate.
Centella asiatica (CA) is a potent herb that has been used in ayurvedic and traditional Chinese medicines for centuries. Known by many names including cica, gotu kola, and tiger grass, this blemish-combatting ingredient offers numerous benefits to clear the way for great skin. And you know we can't pass up the opportunity to share a plant-powered skincare secret with our crew. Here's why we're proud to feature centella asiatica in our lineup.

The Scoop about CA
Centella asiatica is a perennial herb extract that's famous for its healing and hydrating properties. Borrowed and brought through K-beauty and Asian cultures, CA is a respected and sought-out ingredient in the skincare industry. Wound healing and targeting skincare conditions are among some of the many practices this herb has been used for. When you introduce it into your everyday routine, you'll understand why.

Fun Fact: The commonly used term for centella asiatica is "cica," which means to heal.
The Elements
There are a variety of distinct chemical elements in CA that make the herb so magical. We'll break them down for you in terms you'll recognize.

🌿 Asiaticoside = Anti-inflammatory properties
🌿 Madecassoside = Antioxidant properties
🌿 Asiatic Acids = Healing properties
🌿 Madecassic Acids = Regenerative properties

Now can you see why CA is a skincare pot of gold?
The Pairing Genius
With all of our product formulations, we're strategic about the ingredients we pair together to ensure each combination hits the nail on the head. Skincare success is always the goal. And with CA being a jack of all trades, there are a couple of complementary ingredients we like to think are genius together:

🌿 Centella asiatica + salicylic acid = Soothes and decreases inflammation while exfoliating out clogged pores
🌿 Centella asiatica + hyaluronic acid = Increases the production of collagen while reducing puffiness
🌿 Centella asiatica + bakuchiol = Works together to smooth skin, calm redness, and fade scarring
The Results
When combined, wrapped up in a bow, and shipped to your front door, you'll be in awe of the results. You'll find centella asiatica in our Clear Slate Serum designed to fight existing blemishes and prevent new ones from forming all while reinforcing the skin's protective barrier. Like we said, the formulation of our dreams.
Centella asiatica has improved and enhanced skin around the world long before the internet introduced us. And we'd be crazy not to continue its legacy with Luma & Leaf products. Get your skin right and tight by shopping our products and checking the power players for solutions tailored to your skin type!