Neck Care: Why it's Important to take Skincare Down to your Neck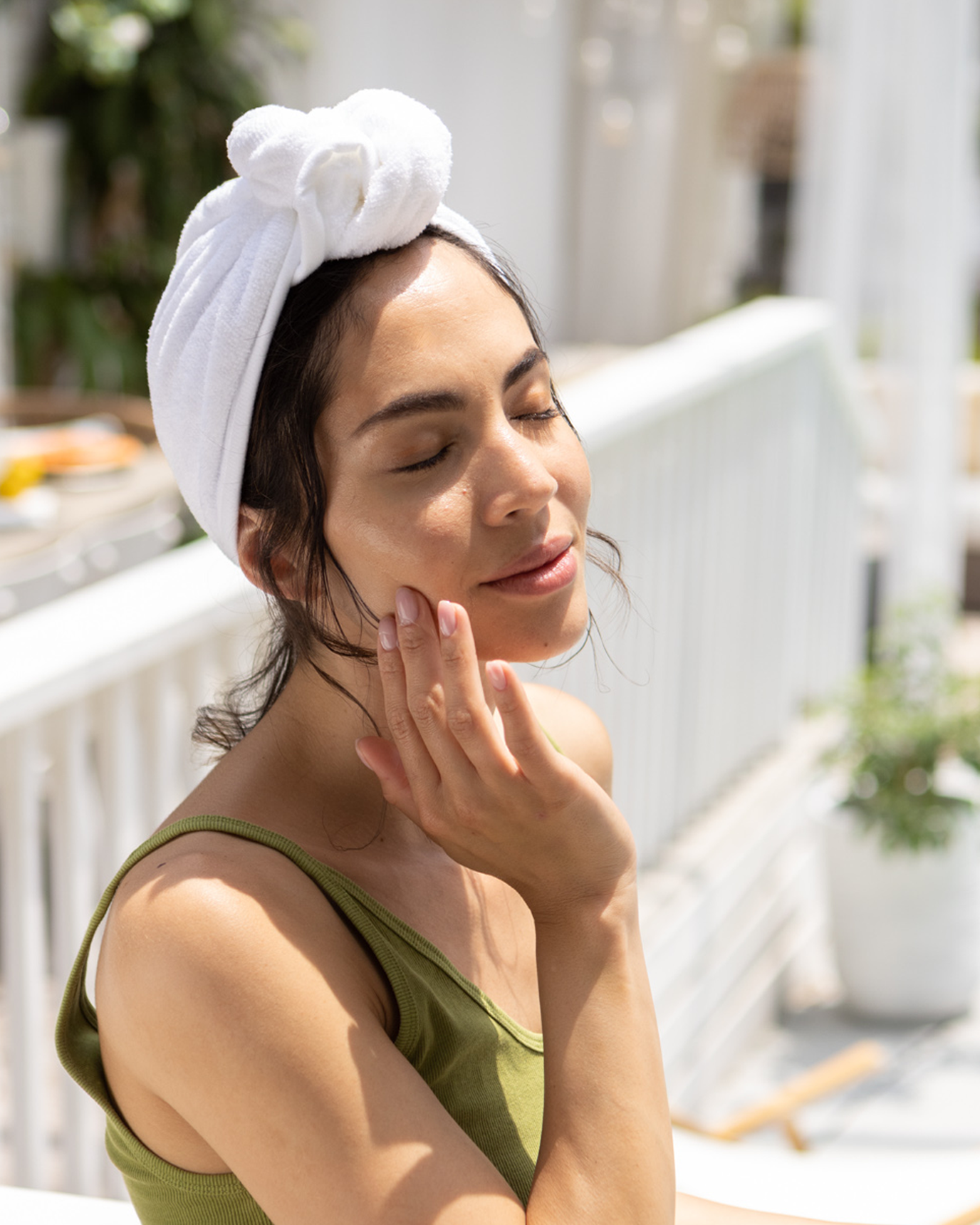 We're hoping that somewhere, somehow you were given the golden advice to treat your neck with the same products you use to treat your face.
If not, don't stress - just start! Neck care should be included in your everyday routine, especially if supporting your skin at all ages keeps you up at night. Let's dig into the deets so you can get inspired to take neck care to the next level.
The Importance of Neck Care
 Fun Fact: The skin on your neck actually has less elasticity than your face, which means it needs more love than you might think. Because of this, it's a lot more delicate and should be treated carefully. We recommend steering clear from physical exfoliants and harsh peels.
Hard Truth: An aging neck and chest can take away from the beautiful base you've worked so hard to maintain on your face. The world is so quick to emphasize the importance of skincare, but it's not always clear where you should be putting in the effort. Your neck and chest should get the same treatment as your face to ensure it's getting support as skin ages. Trust us on this one.
Pro Tip: Because your neck stores very little collagen, you should invest in products that can supply what it lacks. Collagen is what improves fine lines and wrinkles. And if your neck doesn't store much collagen… well, you get the picture. Join the Clean Skin Crew to save a life and a wrinkly neck.
Turn Neck Care into Self-Care
It's time to start loving and looking forward to your self-care routine. Get a fuzzy headband, light a candle, and find products you're excited to use daily. To really get into the spirit, you can add in a beauty tool to really give yourself extra TLC.

Skincare tools can have numerous benefits for both your face and your neck. They're designed to improve blood circulation, relieve facial tension, alleviate headaches and neck pain, and reduce puffiness. But, the proof is in the pudding. Always do a quick search to understand how to properly use any tools so you can really get the most out of self-care time.
It's the Convenience for Us
The great news is that you don't need to buy a special product just for your neck. Nine out of ten times, your current products will be all you need to keep things lifted, hydrated, and protected. Be sure to spread products on your chest and in an upward motion on your neck for the best results. Repeat this process morning and night (forever).

Neck care can and should be a breeze. The sooner you start incorporating this process into your everyday, the better off your skin will be in the long run.