How to Layer Your Skincare Products for the Most Effective Results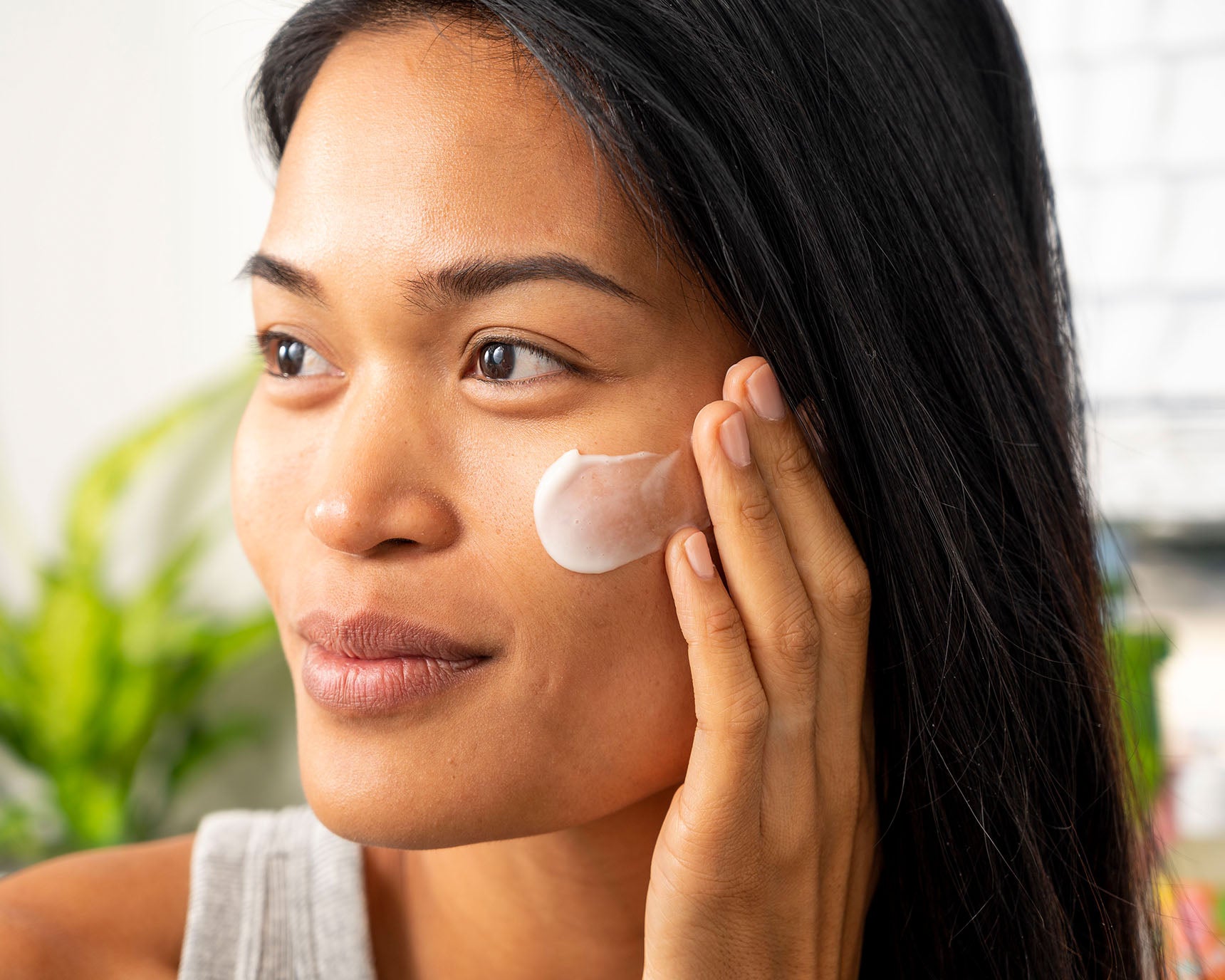 If you thought layering only applied to your fall wardrobe, we've got to talk.
There's no one-size-fits-all when it comes to skincare. A formula that works for you might not work for your best friend - and vice versa. That's why it's critical to take some time getting to know your products to see which ones work for your skin. And that's where layering comes in.
Believe it or not, how you layer your products can dramatically affect how well they work. There's definitely a science to this skincare stuff. Not to worry though, layering doesn't have to be complicated. You just have to know the order in which your products bring out the best in each other.
We made it a point to design straightforward products that can be mixed and matched with your already-established skincare routine. However, if you're new to this kind of lifestyle, we also have a complete line to help you get your skin right.
Follow these Steps for Logical Layering
First, let's think about what each product does for our skin. Then, you can follow this simple reminder, and Ta-Da! Your skincare routine becomes a no-brainer.
1. Cleanse
Always start your skincare routine as a bare-faced beauty. If you have makeup on, we suggest taking it off with makeup remover or cleansing balm to really ensure your pores get the full treatment. Once your hair is pulled back and you're ready to go, the first step is always to cleanse your face - both morning and night. 
2. Tone
Toner revitalizes your skin while preserving its natural hydration. It preps your skin for the rest of your skincare routine by removing traces of dirt, dead skin cells, and impurities stuck in your pores after cleansing. Toner should be applied after cleansing in your morning and night skincare routine. When it comes to applying it, using a cotton round to evenly distribute the product across your face is an effective approach.
3. Treat
Next, you'll want to apply serums with active ingredients to treat the surface of your skin (for example - peptides, hyaluronic acid, vitamins C and E, and many more). Plus, haven't you always wanted to be someone who uses serums on a day-to-day basis? So sophisticated, so in-tune with what's necessary. Think of serums to your skin as fertilizer to plants. They give your skin the nutrients it needs by providing targeted treatment to help your skin flourish.

4. Nourish
Once you've given your skin its vitamins and acids, it's time to hydrate. Moisturizers should be used after serums because, in general, serums are thinner and often not as hydrating due to their ability to deeply penetrate. That's why following up with a hydrating moisturizing is critical to bringing your skin back to a supple surface. If you love face oil, you'll want to use it during this step for the same reasons. Oils should be the final step after moisturizer or in lieu of.
5. Protect
Before leaving the house, you must (and we mean must) apply sunscreen to protect your skin from the sun's harmful rays. Not only is SPF an important skincare step for present-you, but it's an even more crucial step for future-you. Add a spot treatment after SPF if your skin concerns require it.
How to layer Luma & Leaf like a Pro

Finding the perfect skincare products to layer may take time, but how often do you go out in the first outfit you try on? We thought so. Spend some time getting to know your products (or ours) and develop a skincare routine you look forward to twice every day. Self-care is the best care.