Are there Clay Mask Benefits? 4 Myths, Debunked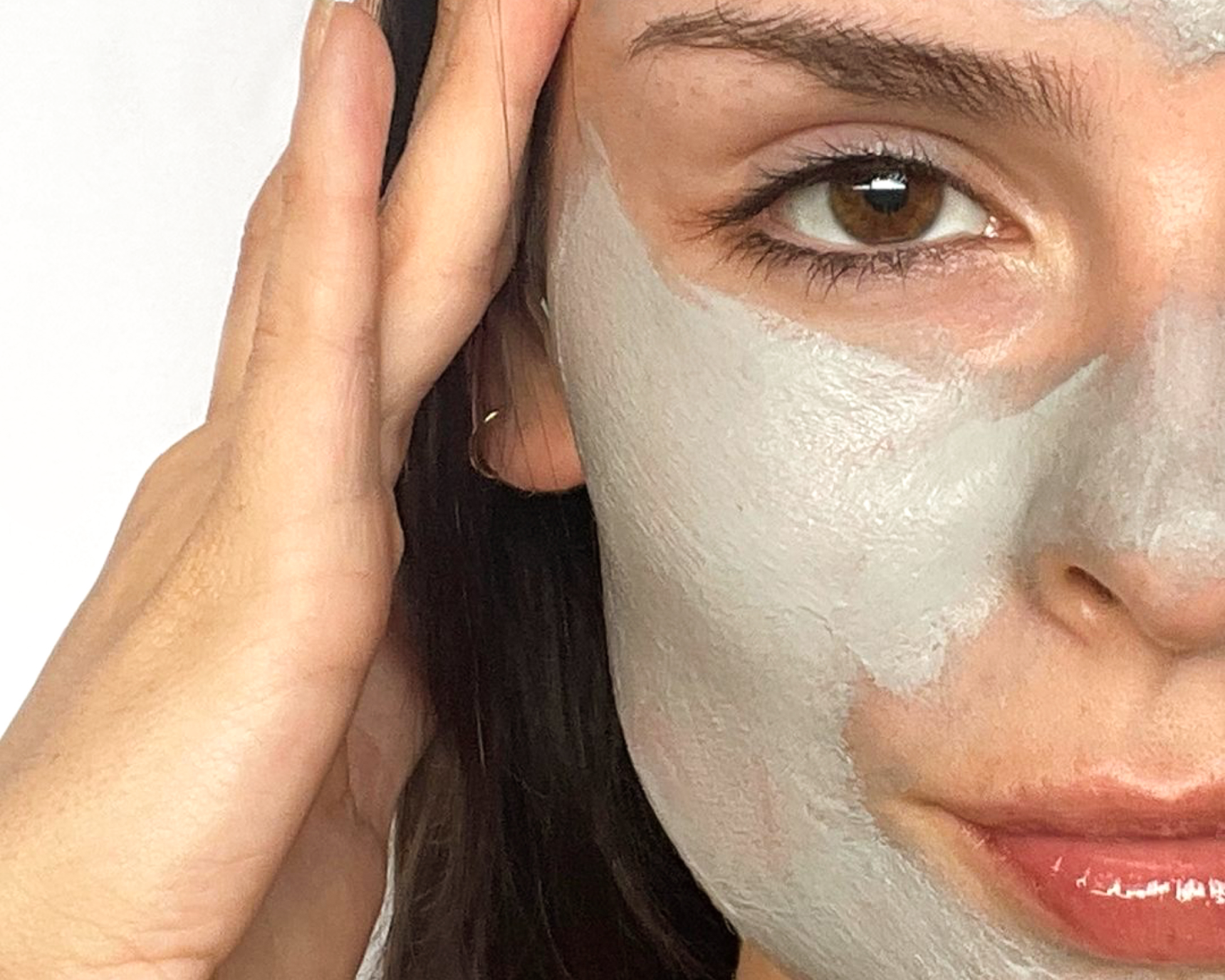 Clay masks have played a role in skincare for centuries, but there's still a lot of miscommunication on how they work. Of course, they're highly Instagrammable as a form of self-care, but are there clay mask benefits or are they just cool to look at? We're debunking four myths and diving into this muddy phenomenon.
Myth #1: "You should leave your clay mask on until it's dry." 
False! There are actually three drying stages for every clay mask: Damp, drying, and dry. According to Sharon McGlinchey, facialist and creator of MV Organic Skincare, the damp phase is where your skin drinks up the minerals from the outside. The drying phase is when the mask cools and contracts, stimulating the blood flow in your face. And then the dry phase is when all the moisture is lifted, which can end in irritation.
It's best to remove the mask before it fully dries to reap all the juicy benefits.
Myth #2: "Clay masks will get rid of your skin's natural moisture." 
False! Clay draws out impurities and excess oil from skin. In turn, it works to prevent pore clogging, leaving your skin clear of dirt and debris. This is actually one of the best clay mask benefits.
In fact, it also has hydrating properties that deposit minerals back into skin. Kaolin is an especially mild clay that effectively supports oily skin without being harsh on the surface. 
Myth #3: You can only use a clay mask on your face." 
False! You can use a clay mask on your face or as a spot treatment for acne-prone skin. It's not uncommon for people to forget that skin is the largest organ in our body! We're covered in it head-to-toe, which means you can typically use products wherever you're experiencing breakouts. 
We have seen clay masks benefit the scalp, back, and even the armpits. If you're new to the clay mask club, try Luma's Clarity Clay Mask for a gentle, clean introduction. 
Myth #4: "Clay contains heavy metals and toxins, making it unsafe for skin."
False! While clay masks can contain metals, they are either removed or neutralized by other ingredients. Luckily, no one is going outside and packaging up clay straight from the ground. 
For clay to really do its thing, it's best to find a product that includes ingredients that complement its benefits. Our Clarity Clay Mask includes mandelic acid to gently exfoliate, lilac extract to help skin retain its moisture, and kaolin clay and charcoal to draw out excess oil and build up in pores.
Don't let these myths scare you from soaking in all the clay mask benefits!